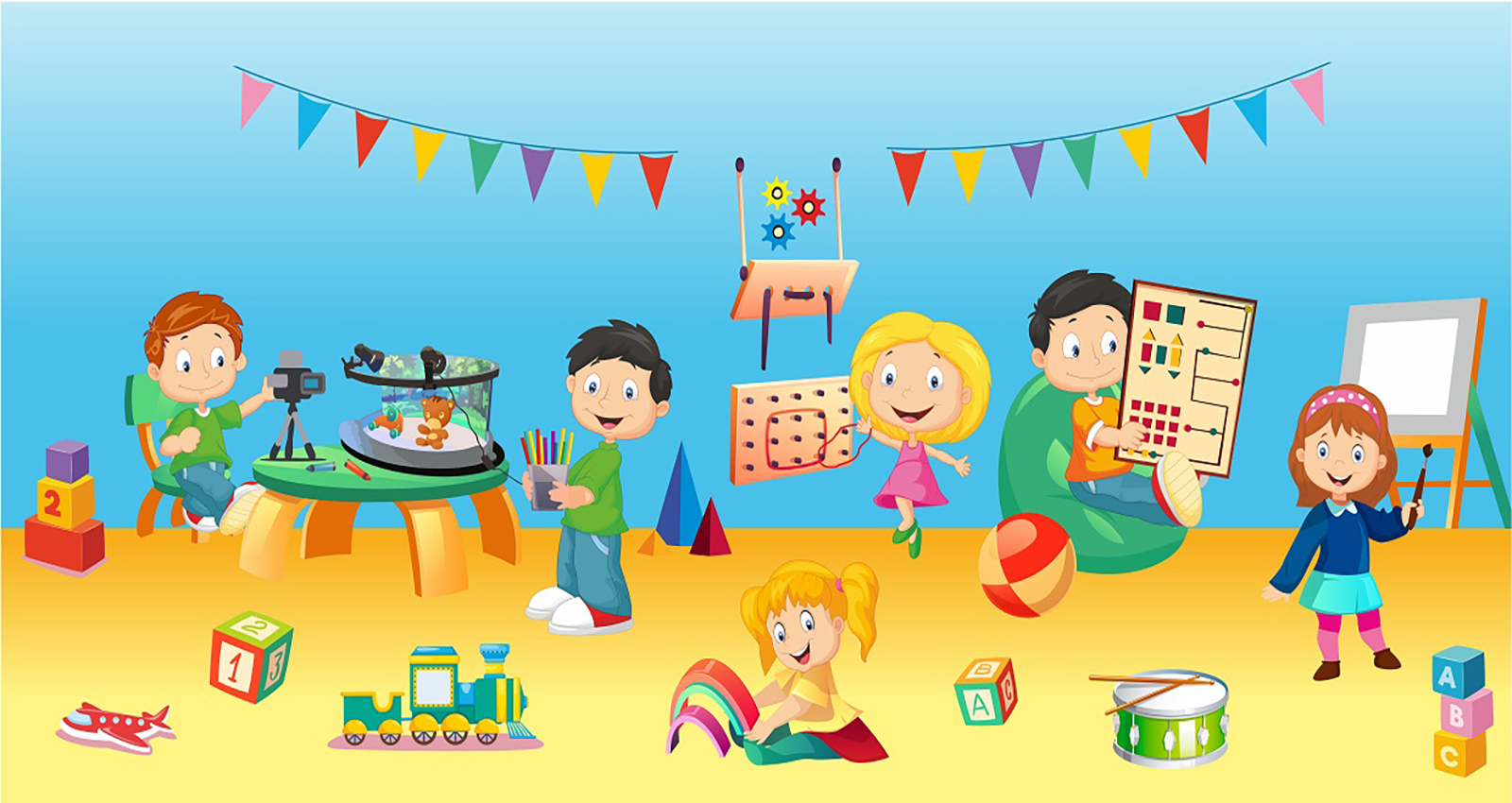 Early childhood development and learning through play
Early childhood development is a process that begins at birth and continues throughout childhood. It aims to help children develop physically, emotionally, socially, and cognitively. Let's look at the benefits of early childhood development, as well as methods and strategies that can help parents and educators succeed in this important endeavor.
Early development: why do we need it?
The features of early child development is an important stage in a child's life, which contributes to his or her successful future. A child's development begins before he or she is born and continues until school age. During this period, the child learns to speak, walk, read and write, as well as develop their social and emotional skills.
Early development has many benefits for the child. It helps him or her do better in school and develops his or her creativity and emotional intelligence. In addition, early development can prevent future problems such as behavioral problems, mental health problems, and learning difficulties.
However, early development should not be intrusive or coercive. The child should feel comfortable and free to learn. Parents and teachers should help the child develop, but not impose their beliefs and methods.
Thus, early development is an important stage in a child's life and can have a significant impact on his or her future. Parents and educators need to understand that a child's development should occur naturally and in a comfortable environment.
What is early development?
Early development is a set of techniques, exercises and games aimed at the all-round development of a child. It begins when a child is born and continues until the age of 6-7, when the child goes to school.
The main goal of early development is to help your child learn to speak, read, write, count, and solve problems. It also helps develop social skills, the emotional sphere, creative thinking, and other qualities necessary for successful adaptation in society.
One of the main benefits of early development is that it allows the child to do better in school. Children who are well-developed at an early age usually have higher grades and more successful careers in the future.
In addition, early development can help prevent many of the problems a child may have in the future. For example, it can help reduce the risk of learning difficulties, behavioral problems, and mental illness.
It is important to note that early development should be individualized and tailored to each child. Parents and teachers should choose the techniques and exercises that are right for their child and monitor his or her progress.
How does early development help a child?
Early Childhood Development is a process that begins from the earliest days of life and continues through adolescence. It includes a variety of activities such as reading, writing, math, music, sports, and more.
Early development helps a child become more successful in life. It develops his or her intelligence, memory, attention, thinking, and other cognitive abilities. A child who receives early development has a better chance of success in school, work, and personal life.
In addition, early development helps build a child's social skills. He learns to communicate with others, work in a team, solve conflicts, and achieve goals. All of this helps him become more confident and successful in life.
Finally, early development can help a child avoid some problems in the future. For example, children who receive early childhood development parenting are less likely to suffer from learning difficulties such as dyslexia or dysgraphia. They are also less likely to develop mental disorders such as depression or anxiety.
Overall, early development is an important aspect of a child's development that helps them become successful and happy in life.
How to Start Early Childhood Development?
Early childhood development is a process that allows children to gain the knowledge and skills they need to be successful in the future. However, to begin early development of your child, you need to know a few important points.
First, you need to determine exactly what skills your child needs in the future. These can be:
reading,
writing,
counting,
music,
foreign languages
paper cutting;
drawing by dots;
find the differences in the pictures;
Rivoaniye by the numbers;
origami, etc.
Then, you need to choose appropriate teaching methods for each of these skills.
For example, if your child can already read, you can begin to teach him or her to write. If he can't read yet, it's better to start there. It is also important to consider the child's age and developmental level.
Another important point is the choice of appropriate teaching materials. These can be books, cards, games, shadow theater, etc. It is important that they should be interesting and accessible to the child.
It is also necessary to create a favorable atmosphere for learning. The child should feel comfortable and confident in the learning process. To do this, you can use a playful form of learning, create game situations, etc.
And finally, do not forget about the child's motivation. Encourage his successes, praise him for achievements and support him in difficult moments. This will help him keep his interest in learning and achieve great results.
The benefits of early development for parents
Early development is a process that helps children develop physically, mentally and emotionally. Parents who begin developing their children from an early age have many benefits.
The first benefit is early intellectual development. Children who get enough education at an early age have a better chance of having successful careers and achieving their goals in life. Early development also helps children develop their cognitive skills such as memory, attention, and thinking.
The second benefit is the development of social skills. Early development helps children learn how to communicate with others and work as part of a team. This is very important for a successful future child.
The third benefit is improved health. Early development can help prevent the development of various diseases such as diabetes and obesity. Also, children who receive early development are less likely to develop psychological problems such as depression and anxiety.
The fourth benefit is saving time and money. Early development allows children to start school earlier and graduate earlier than their peers. This means that parents can save time and money on their children's education.
The fifth benefit is increased self-esteem. Children who receive early childhood development for parents feel more confident in their abilities and achieve greater success in life. This increases self-esteem and self-confidence.
The sixth advantage is the possibility of choosing a future profession. Early development gives children the opportunity to choose a profession they like and prepare for it ahead of time. This can help them succeed in their careers and be satisfied with their lives.
The seventh benefit is to help with socialization. The basics of early childhood development help children better adjust to new environments and socialize with different people. It helps them become more social and successful in life.
In conclusion
Early development is the foundation of a child's successful life. It develops cognitive and social skills, promotes health, and saves parents time. Children who develop early are more likely to succeed in school, careers, and personal lives, and are more likely to avoid various problems in the future, such as learning difficulties or mental disorders. Therefore, parents should pay attention to their children's early development and create a supportive environment for their children's development.